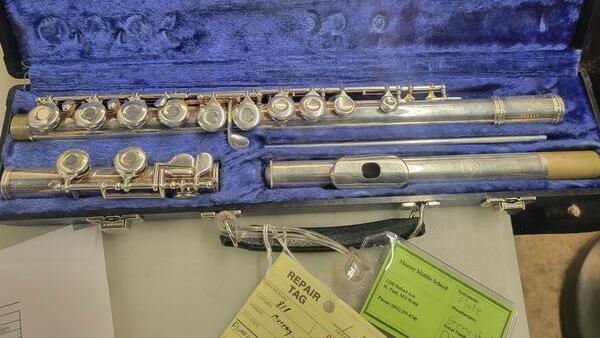 Murray currently has 85 school-owned instruments in need of repairs, ranging from $23 to $640.25.
$40
raised by 1 people
$13,000 goal
What You Can Do
Support our Murray musicians, one awesome story at a time! Our students have given names and stories to our instruments in the hope that you will fall in love with and adopt them for repair. Choose an instrument to adopt on your own, team up with family or friends or community groups, or get us started with a partial donation. Put Steven the Oboe, Corbyn the Clarinet, and Grenda the String Bass into the hands of Murray students!  The money goes directly to the music store (Cadenza Music), where they are located, waiting for the repairs.
About Us
Murray Middle School in Saint Paul, Minnesota, enrolls 565 students, 69% of them BIPOC, and 64% of whom qualify for free and reduced lunch. Murray's vibrant, rapidly-growing music program offers the well-documented benefits of arts programs: improving social, emotional, and academic outcomes for kids at a pivotal time in their lives. During the 2022-2023 school year, the vast majority of music students, including 95% of Beginning Band/orchestra students, used school-owned instruments.
This fundraiser supports the Murray Middle School PTO, a volunteer run 501(c)(3).  100% of funds raised through this campaign will go toward the instrument repairs.
Cadenza Music is a locally-owned music store located in the Selby at Snelling neighborhood of St. Paul, MN. Cadenza Music welcomes and supports musicians of all ages and abilities.
Instagram