Endowment Fund for Catholic Schools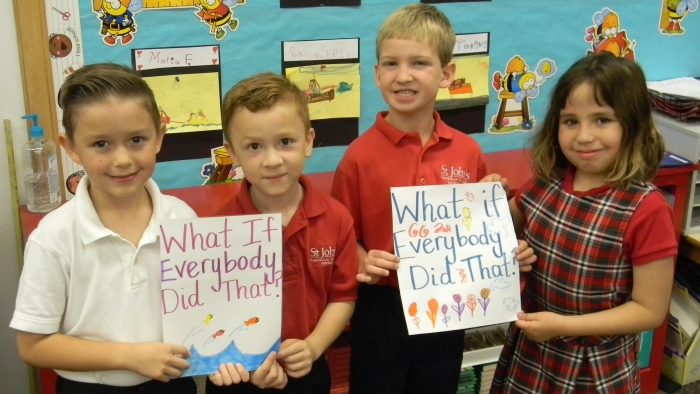 You Can Help More Youth At Catholic Schools Learn To Be Peacemakers
$30
raised by 1 people
$250 goal
You can strengthen efforts at Catholic schools to help kids learn that it is not OK to hurt others, the importance of not being a bystander and how to resolve conflicts peacefully.
Contributions to the fund provide sustainable funding for peacemaking efforts at Catholic schools. Current partners are: Highland Catholic School in St. Paul, St. Charles School in St. Anthony, St. Helena School in Minneapolis, and St. John the Baptist School in Vermillion.
PeaceMaker Minnesota is helping these schools to purchase curriculum, obtain training and to purchase supplies to stop bullying and to teach conflict resolution skills.  At St. Helena School PeaceMaker Minnesota has hired a Peace Guide to help youth resolve conflicts, repair harm and to improve relational skills.  
The founding contributors to the fund in 2017:
APi Group, Inc., Dayton Knights of Columbus, Sheila Lee, Fr. James McConville, Dan McNeil, New Hope Knights of Columbus, St. John the Baptist New Brighton Knights of Columbus, Student Coin Collection Donors At St. Charles Borromeo School in St. Anthony, Student Coin Collection Donors at St. John the Baptist Parish School in New Brighton.
Your contribution today will develop a resource for helping the peacemaking efforts at more Catholic schools today, next year and in the future.    
Thank you for your generosity.