Give El Colegio's Latinx Leaders A+ Support!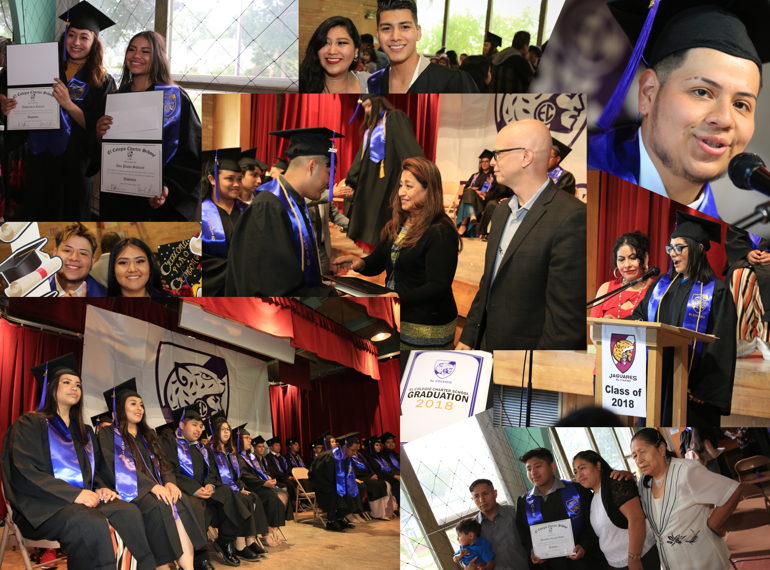 Donate to El Colegio to boost Latinx student graduations this academic year!
$7,712
raised by 69 people
$50,000 goal
Our Director Featured in Pollen Midwest!
Update posted 5 years ago
We have some exciting news, everyone!  Pollen Midwest has written an article featuring our own Executive Director, Norma Garcés!
Pollen's Featured Stories are "on a mission to unlock the nitty gritty, heart-wrenching, inspiring and funny stories behind individuals. We believe this will pave new paths for communities to connect. We hope to create a web of stories that, when looked at as a whole, create a map of our little midwestern world, and a key to understanding the wider world around us."
We'd like to give a big thank you to Pollen Midwest for writing such a beautiful article about our Director.  We're so happy to share it with all of you!
El Colegio is currently at a crossroads, and we need to mature to a new level of academic and financial performance. 
EL Colegio is an award-winning high school and we are an important sanctuary for key cultural events celebrating Latinx culture in Minneapolis.
We are raising $250,000 for the 2018-2019 school year. Our campaign includes soliciting funding through foundation grants, business grants, major donors, and individual donations.
We are working on this goal in stages. For our first stage toward meeting this goal, we need to raise $50,000 by June 30, 2019! To date, we have reached 20% toward this $50,000 goal. We really need your help in reaching our goal of $50,000 by June 30th!
Here is why you should contribute: 
Did you know…There will be a 70% increase in the Minnesota Latinx population by 2035!
However, did you also know that Minnesota is the worst state in the Nation for ensuring Latinx students graduate high school?
The WORST.
El Colegio Charter School is working to RADICALLY CHANGE this statistic.
With an educational philosophy that builds on the talents of bilingual, bicultural students and their families, El Colegio has not only graduated ALL their Latinx Senior Class students for the past two years, but 100% of all graduating seniors have been accepted into at least one post-secondary educational institution for the past 5 years!
What's El Colegio's "secreto?"
Hiring teachers of color, which often requires national searches;
Creating an environment in which students say they feel safe;
Providing social and emotional support throughout the student's years of study; and
Promoting academic counseling and performance excellence!
El Colegio has mastered the art of graduating diverse individuals who might not have otherwise crossed the victory line.
HOWEVER,
El Colegio's budget for the 2018-2019 academic school year is managed down to the dime each month - to the point of determining how many drops of ink and sheets of paper will be purchased for printing each semester.
And, the budget has come up quite short for school supplies and resources.
We need $50,000 by June 30, 2019!
Help us continue our incredible mission of making leadership and economic success possible for students who are underprivileged, and of diverse backgrounds. Finding qualified teachers, encouraging acceptance of one's identity, and offering extra counseling services are very expensive endeavors. Yet, all these factors form the foundation from which students learn to thrive academically, lead strategically, and care compassionately.
Help El Colegio keep its 100% post-secondary education acceptance rate record up, change the future of Latinx Leaders in Minnesota, and witness the El Colegio students have another A+ Year! 
Thank you for giving today!