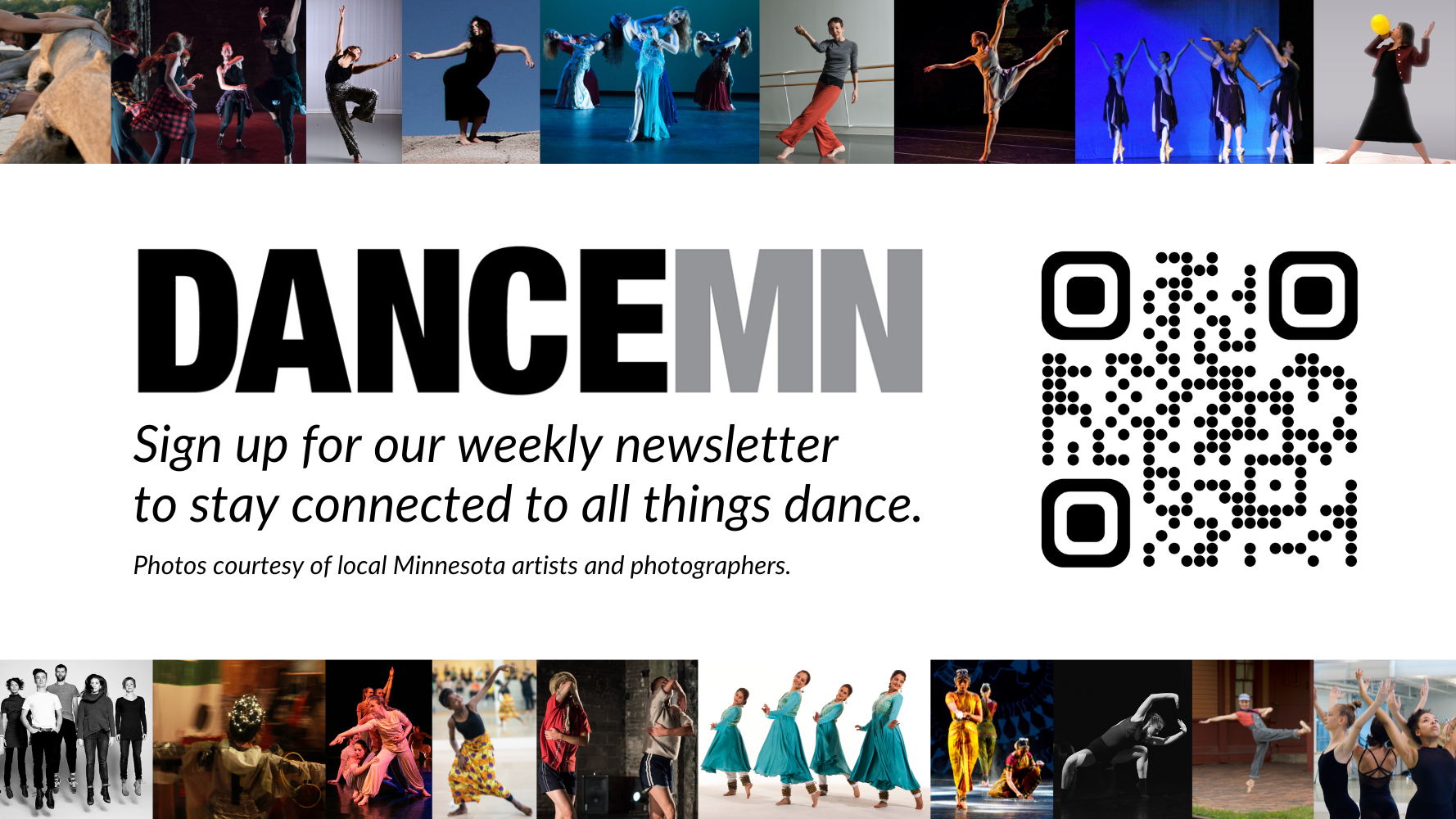 DanceMN is an artist-driven resource that increases visibility and vitality for Minnesota dance.
$993
raised by 20 people
$3,750 goal
Dear Dance Community:
In this time of warming temperatures and spring upon us, we at DanceMN wish to express our deep and sincere appreciation for YOU, the stalwart dance community! 
DanceMN wouldn't exist without the ongoing support from our dance community. The opportunities that each of you create and publicize in our weekly newsletter and calendar enrich our vibrant dance scene. Your commitment to dance and sharing with us allows us to engage with artists and to sustain our organization. Working together, you help us to fulfill our vision statement:
All are connected to dance in Minnesota. 
Thank you for being creative forces and change agents in our neighborhoods, communities, and beyond. Here's to continuing meaningful contributions to the fabric of our shared existence!
In this moment of growth, emergence and change, we ask for your financial help. Please DONATE to support our work at DanceMN through June 30. We need your dollars to sustain our ongoing work to help connect dance opportunities with dancers and enthusiasts. 
DanceMN's ongoing work includes connecting communities through the weekly e-newsletter, promoting opportunities to engage with dance experiences through a non-curated platform, maintaining and updating the website, and developing our social media presence.
We THANK YOU in advance for your generous contributions. Your financial support will enable DanceMN to continue on the path of vitality and connection for Minnesota dance so that all of our work can be experienced.
Warmly,
DanceMN's Steering Committee:
Ashley Chin-Mark, Rahila Naomi Stadem Coats, Joanne Gordon, Sarah LaRose-Holland, Jim Lieberthal, Alys Ayumi Ogura, Eve Schulte, Arneshia Williams
DanceMN Co-Editors:
Annie Carlson, Non Edwards