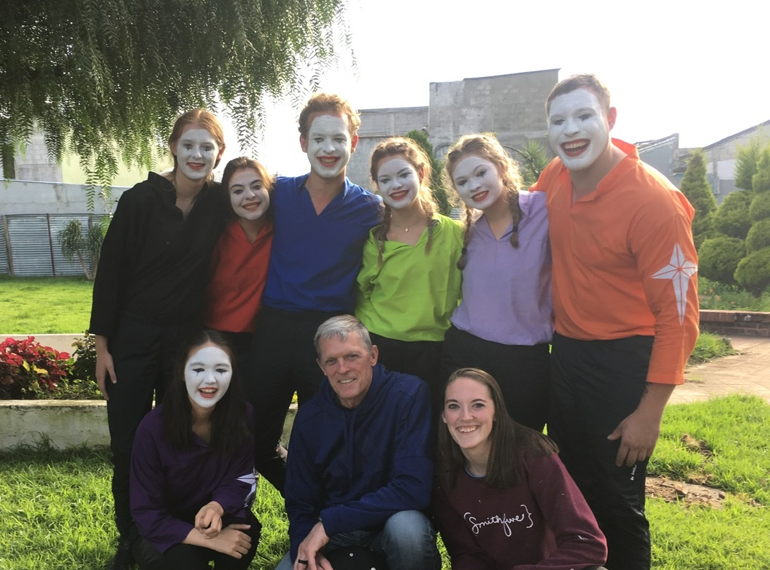 Desire to fund a full time mime ministry crew of 6 to 10 individuals for more extensive work.
$0
raised by 0 people
$210,000 goal
EPPIC's mission and vision necessitates the need for a fully functional full-time mime ministry crew. This mime ministry crew will consist of 6-10 individuals who will be recruited onto the team through an application process, an interview and an audition.
It will be the first time in EPPIC's history to have ever salaried a mime crew. Hiring individuals with the best skill set to comprise a performing arts crew and then go through specific training unique to EPPIC's mission and ministry enables EPPIC to fully embrace the opportunities that exist within schools, churches and public places. Opportunities that can't be fully engaged in with a part-time or volunteer mime ministry crew. EPPIC has grown past what it is able to do with a volunteer base and/or with a base of individuals who are constantly raising their own financial support to be involved with EPPIC.
Our fundraising goal was set to offer a modest salary to six individuals who will serve on a ministry crew for one year. All funds that are raised will be used to salary a person who EPPIC will recruit, train and equip to serve on a mime ministry crew that will be fully engaged in sharing EPPIC's Gospel in Mime sketch material through presentations given locally, nationally and internationally.