Lunar Joins ConnectUP! Support Our Work in 2023
You have the power to help us reach our goal to support the entrepreneurs you know and love.
$300
raised by 4 people
$10,000 goal
Flourishing Founder: Meet Melanie Lewis
Update posted 17 days ago
Help us reach our $10,000 goal so that we can power equitable economies and help Founders like Melanie thrive as Black business owners.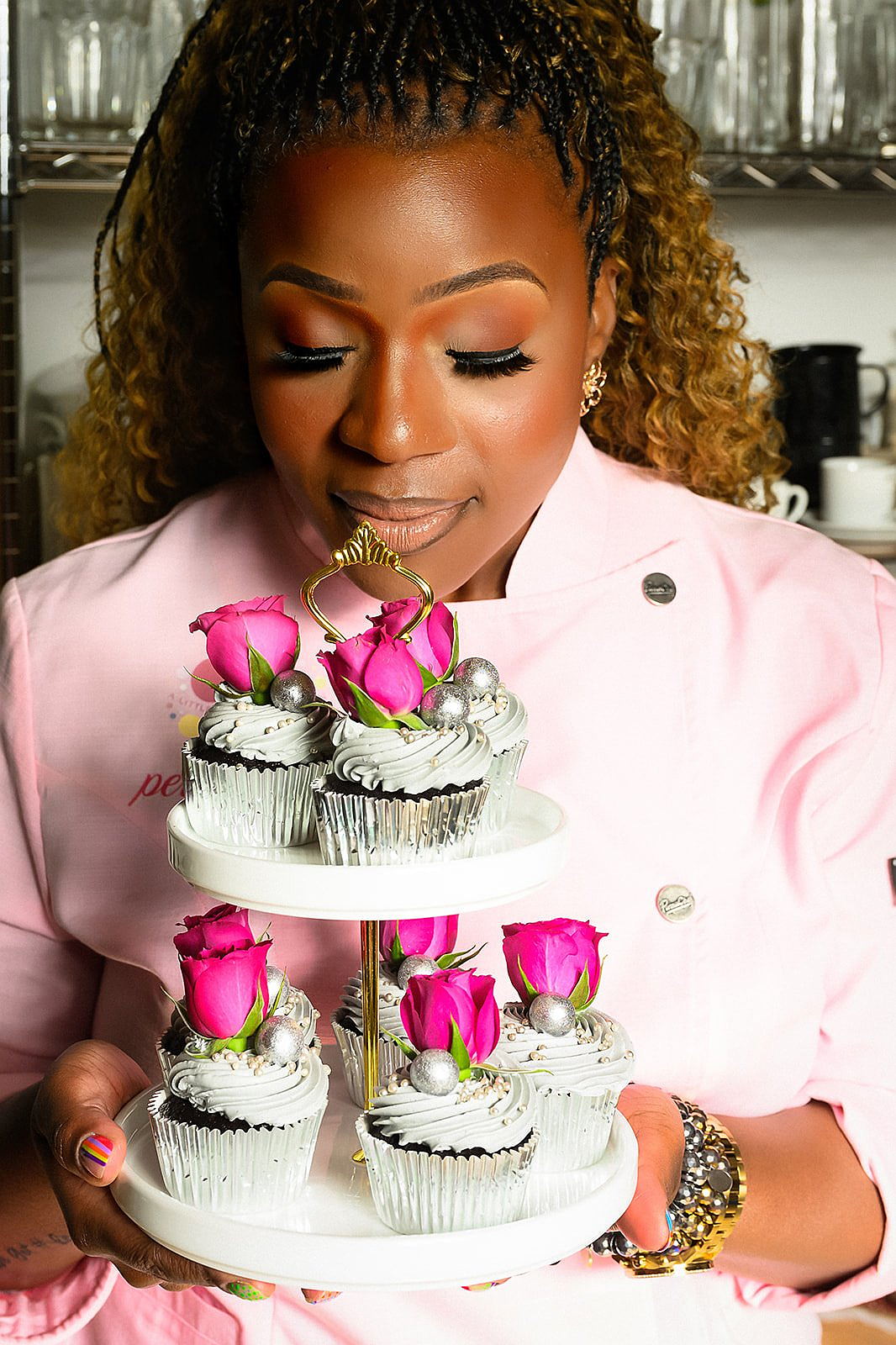 While working her full-time job, Melanie Lewis started a business, Perfect Piece Sweets Co, in her kitchen at night and on weekends. As the orders began piling in, Melanie knew there was a lot she didn't know – and she didn't know what she didn't know. She reached out to several business support organizations; most were not responsive or had information that didn't work for her business – and none of the advisors looked like her or understood her journey as a Black woman founder.
Melanie came across the very first ConnectUP! Summit in 2018 and registered to attend. She loved ConnectUP!'s approach, bringing investors and founders together in one room to engage in conversation and foster meaningful connections. Melanie also learned business fundamentals like the importance of goal-setting and developing her target market. Most importantly, ConnectUP! helped her to define her worth and proudly step into her role as a business owner. 
Since then, Melanie has attended all four ConnectUP! Summits and been an investee in our Integrated Capital Fund (ICF) which has led to: 
Melanie creating a plan to successfully quit her her job to become a full time entrepreneur,

Investment and fractional executive support for her to update her website & branding, increasing her revenue and operational growth, 

Getting a dedicated commercial kitchen space increased her capacity to expand her business with a new line of artisan chocolate

Increased exposure of Perfect Piece Sweets Co. which is now on the shelves of Pimento Marketplace and other retail stores supported by ongoing coaching from ConnectUP! Institute
We're proud to be a part of Melanie's and the Perfect Piece Sweets Co. story and you can join us! Today is #GiveToTheMaxDay and we're raising $10,000 to continue providing the founders in Minnesota like Melanie with executive support, funding, resources and most importantly, connections. 
We know that people invest in people they know, and that we are the sum of our networks. Nationally, 1% of venture capital funding goes to People of Color, and only 2% goes to women. There is an obvious gap in access to capital and resources that are essential in growing any business. 
If you're like us, you know that these systemic injustices need to be addressed. You also know that we are stronger when we work in collaboration with other ecosystem players. That's why, in 2023, ConnectUP! acquired the Lunar Accelerator and Lunar Everywhere programs, which seamlessly complement our continuum of support for BIPOC, LGBTQ+, and rural founders.
All of ConnectUP!'s work is led by Black women. Our programming prioritizes women of color and is informed by the lived experiences of Black women - but all are welcome. We believe when we work for the most marginalized, we do better for all. This has been our secret to success.
You have the power to help us reach our goal of $10,000 to support the entrepreneurs you know and love in the community. Here's the impact that your donation will have:
$250 will provide a founder with two hours of executive coaching.
$500 will provide a founder with five hours of mindset coaching.
$1,000 will allow a founder to implement a Customer Relationship Management (CRM) system.
$2,500 will cover the cost of travel and registration to key industry trade shows.
$5,000 will support five founders in our Garage StartUP! program, which provides micro-grants to MN BIPOC businesses.
$7,500 will support 3 months of CEO circles for founders to meet, network, and solve business challenges with industry-adjacent founders and subject matter experts.
$10,000 will enable a founder to purchase equipment for scaling or support our general operations to grow our innovative programs supporting Black and Brown founders.
The ConnectUP! Institute is a social finance innovation and enterprise development studio grounded in economic justice and powering equitable economies that work for all.