St. Croix Valley Opera's Bridge to Growth 2023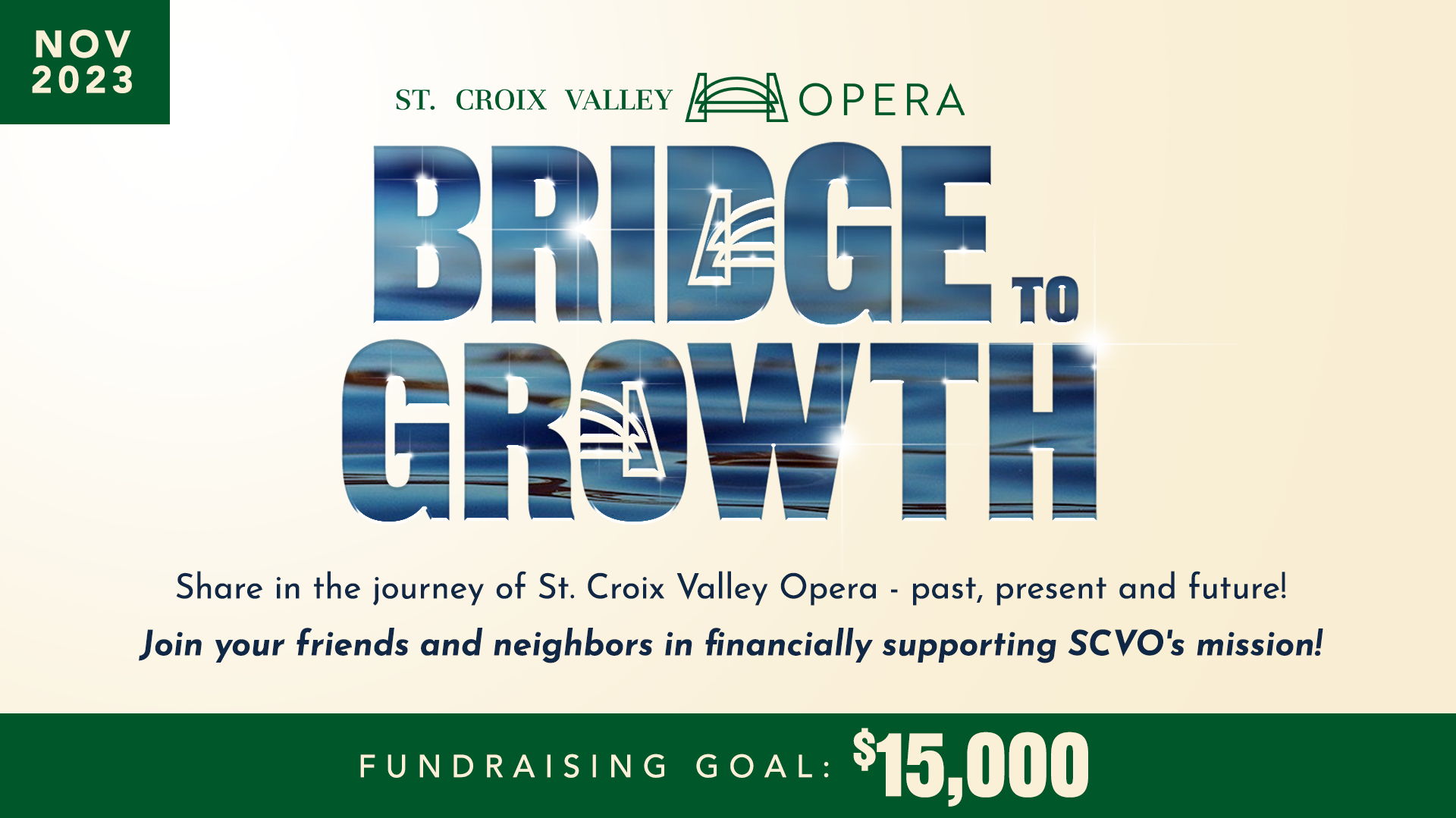 Help us get ready for our 2024 season by making a donation now!
$21,086
raised by 34 people
$15,000 goal
Announcing Our:
Bridge to Growth 2023 Fundraising Campaign
The heart of St. Croix Valley Opera lies in our dedication to our community. Our number one goal is to bring Opera in all of its rich forms to that community through creative programming and educational opportunities.
With St. Croix Valley Opera's 2023 "Bridge to Growth" fundraising campaign during the month of November, we hope to raise a total of $15,000 to help us move into the 2024 season with the financial momentum to accomplish our goals. Our future lies ahead of us now – and we have marvelous plans for it – including a full summer of activities in 2024 which consists of our Figaro for Kids in-school tour, Summer Vocal Institute, Opera on the River 2024 Vocal Competition, Opera on the River 2024 Performing Arts Fair, and our flagship event; the Opera on the River 2024 Grand Concert, just to name a few.
Every gift made during Give to the Max from November 1st - 16th will be entered in a drawing. If your donation to St. Croix Valley Opera is drawn, SCVO could win between $5,000 - $10,000!! The prize money is generously provided by The Bush Foundation. Just click the Donate button on this page to donate now!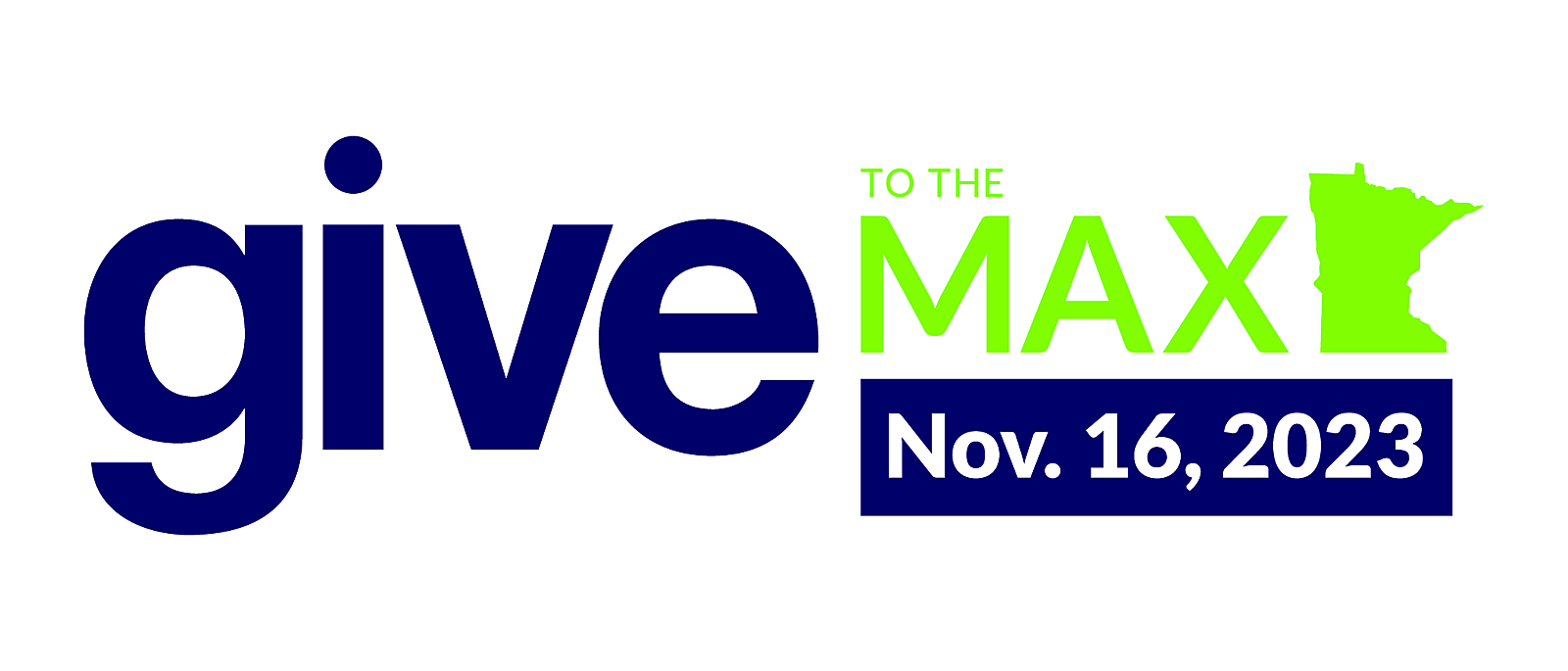 Give to the Max is an annual fundraising campaign for thousands of nonprofits and schools across Minnesota! Please join us in celebrating the 15th Anniversary of Minnesota's giving holiday by celebrating the causes that mean the most to you and give generously to help support them as they continue the work you care deeply about.
But wait! There's more! At the heart of our annual "Bridge to Growth" fundraising campaign is our "By Special Request" fundraising concert. This is an event where our co-founders, Megan Wagner and Obed Floan invite artists from the current season to join them on stage and perform YOUR requests. The request line opens in October to give you time to think of your perfect request from the standard repertoire for a modest donation of $50 or more, then the artists assemble a program from YOUR requests and perform them for you in November. This year's concert is set for November 11th!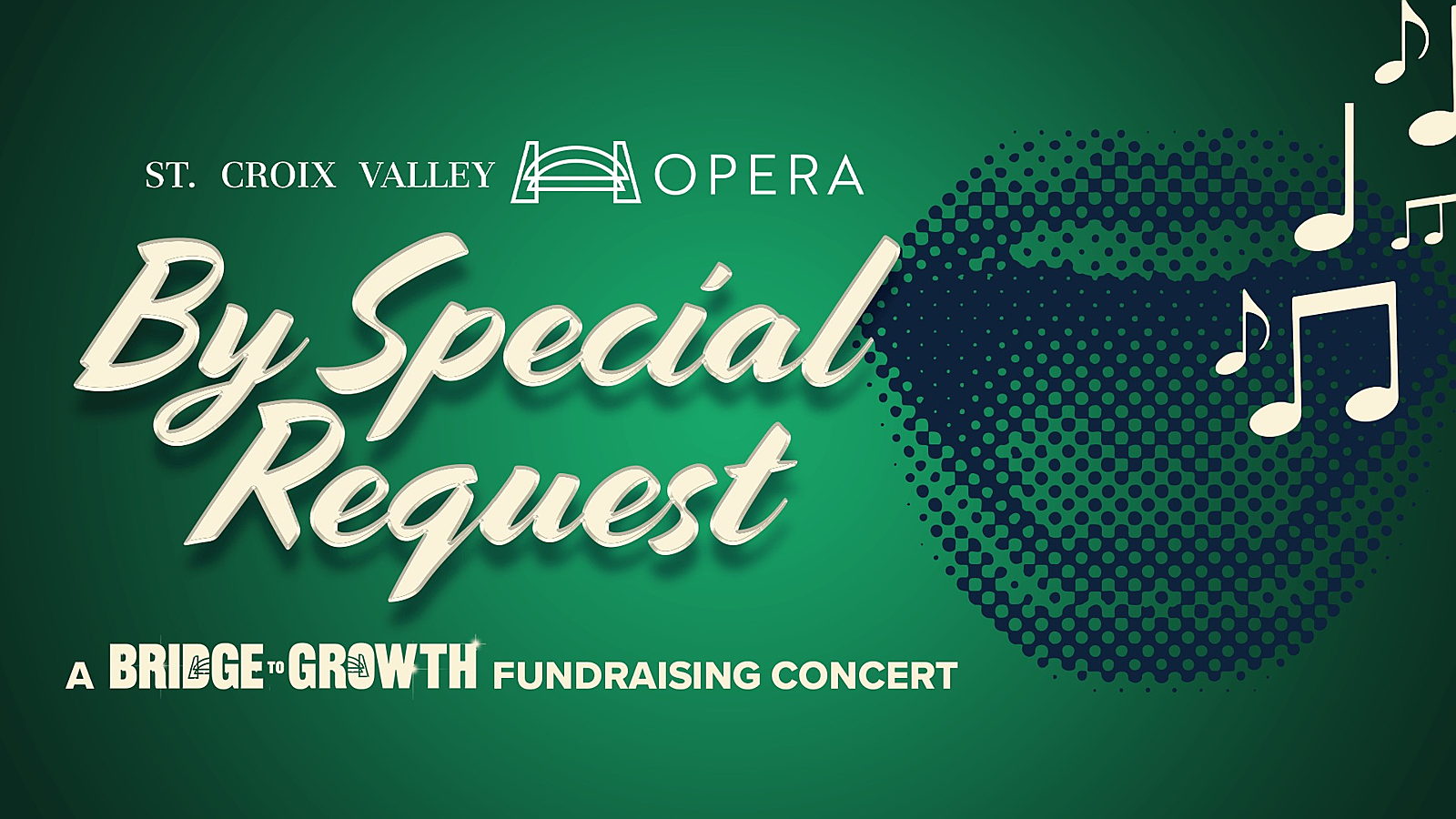 To participate: Click on the event banner graphic above now to place your request before the October 20th deadline, and purchase your tickets to attend the "By Special Request" Fundraising Concert to hear YOUR request performed! 
If you support SCVO with a donation in any amount during our November "Bridge to Growth" Celebration Campaign, including your contributions to the "By Special Request" fundraising concert, you will be added to our exclusive VIP list, which gives you access to special events, our heartfelt gratitude, and the knowledge you are a part of growing something special in the St. Croix Valley community - and beyond!
Make a Donation Now!
Or if you prefer to send a check in the mail:
(Make Checks Payable to:)
St. Croix Valley Opera
PO Box 2300
Stillwater, MN 55082
Does your employer have a donation matching program?
If so, you can find us on Benevity!

Instagram