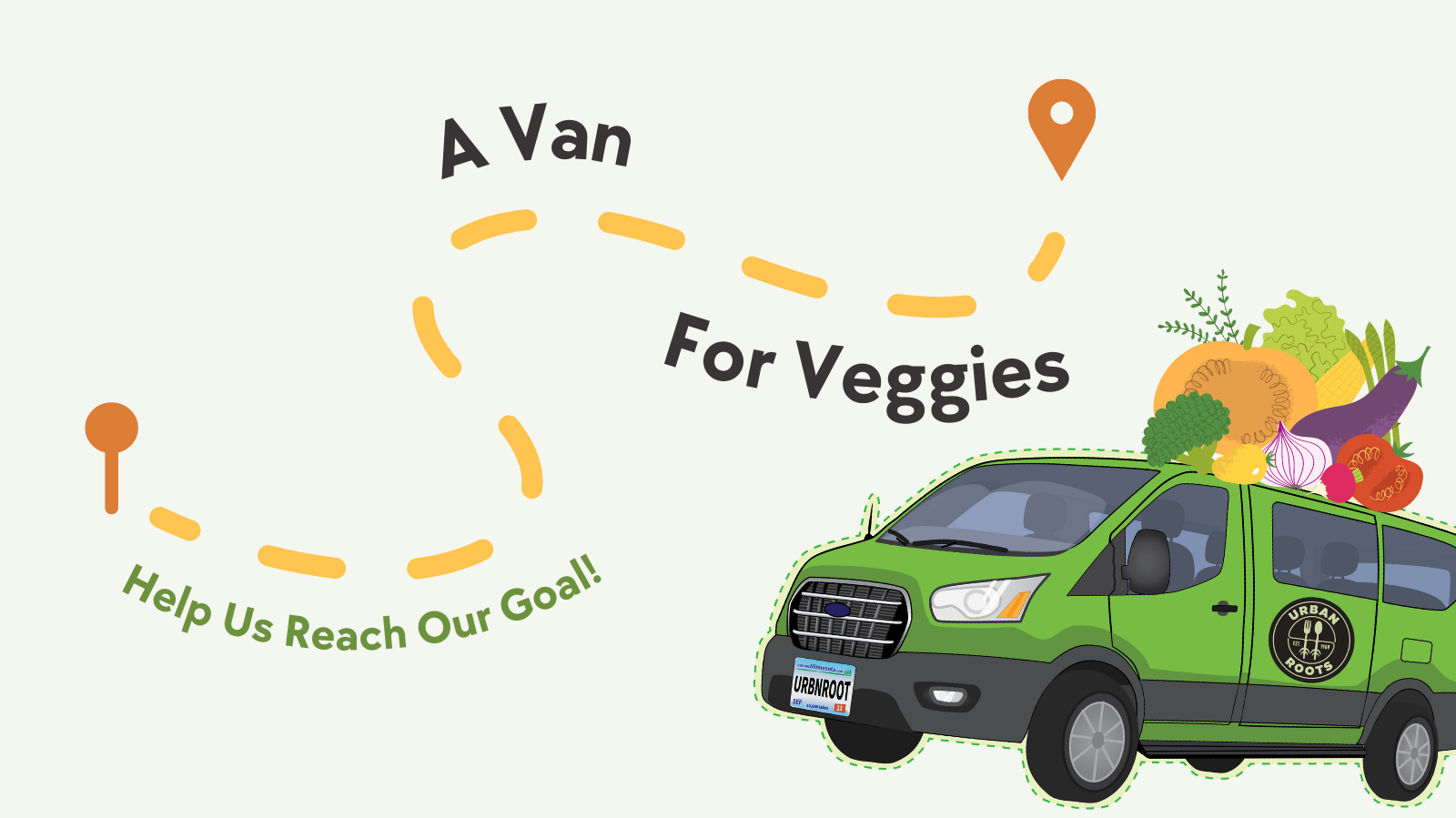 With sites all over the East Side, transportation is important - and a big limiting factor.
$9,850
raised by 39 people
$10,000 goal
On this Give to the Max Day, we need to raise at least $10,000 – to be combined with other funds – for the purchase of a new-to-us van.
By adding a new van to our vehicle fleet, we can transport staff, youth, and equipment more efficiently and safely and significantly reduce time used on logistics of limited transportation.
Please include Urban Roots in your Give to the Max Day 2022 giving plans so that you can help our youth do their amazing work – and our community can benefit from that work – without being limited by transportation challenges.
Thank you for your support!
Where does our produce go?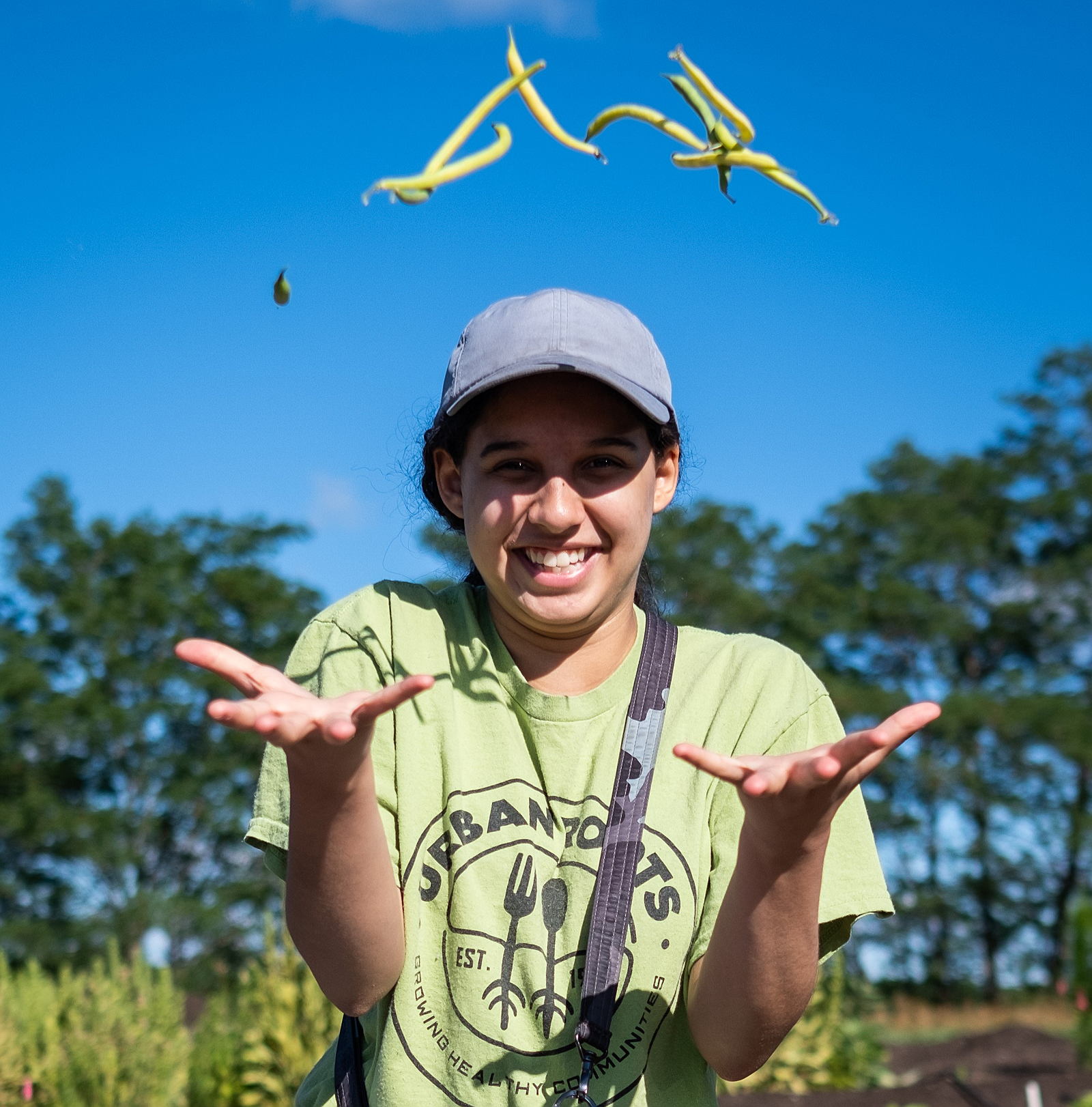 Kristina, Market Garden InternThe Market Garden program at Urban Roots produces an average of 15,000 pounds of fresh produce every year. Do you ever wonder where it all goes?
Our produce goes to many places, such as our Mobile Market. This Give to the Max Day, we're highlighting three groups that enjoy our fresh, local produce, and we're asking you to help us achieve our vision of a world where everyone has unlimited access to nature and healthy food.
Safe, reliable transportation - which is currently a limitation for us - is critical to this work.
Youth Interns - Adora
Adora is an intern in our Market Garden Program who enjoys bringing home fresh, locally-grown, free produce.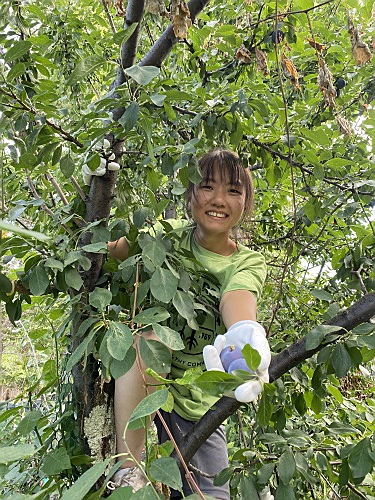 Adora Harvesting Plums at Phoenix Market Garden
"We get to bring home any produce we like, and one day I brought home kale, carrots, zucchini, and white onions. I had never really eaten kale before, so it was a great way for me to try it through a wonderful salad with sour cream, apples, and carrots. Before that salad, I thought kale was just bitter and boring. I also made a quick veggie stir fry with the zucchini, onion, and carrots that I brought home. It's nice to have extra produce to bring home. Because it's my own, I get this creative freedom to cook whatever I want."
-Adora, Market Garden Crew Lead, 3 years at Urban Roots


Partner Organizations - CLUES

CLUES (Comunidades Latinas Unidas en Servicio) is Minnesota's largest Latino-led nonprofit organization. Their work is to ensure the advancement of social and economic equity and wellbeing for Latinos in Minnesota.
Canasta Familiar is a free food distribution program. Each week, Canasta Familiar receives donations that include fresh produce, meat, and other non-perishable items. Families can choose their food and select the items that are most appropriate for their home.
"When our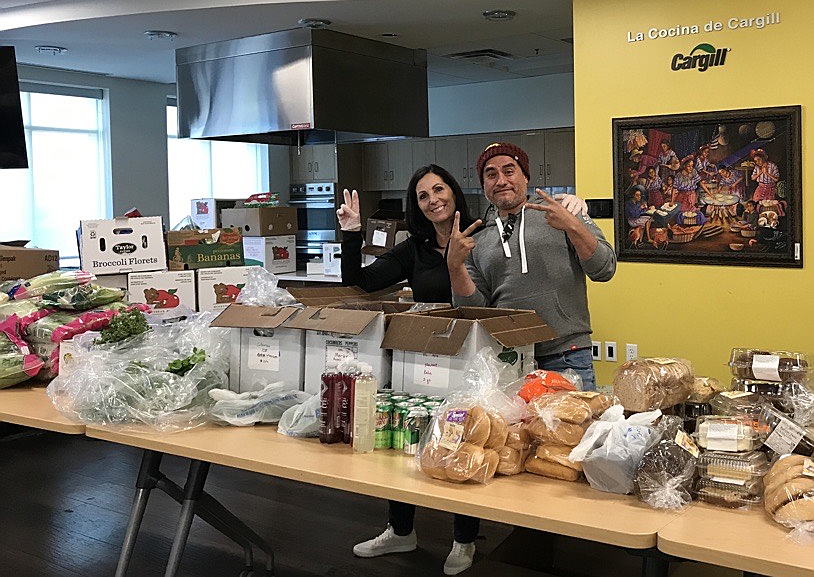 CLUES Volunteers with Fresh Produce from Urban Roots participants shop through the food pop-up distribution they are looking for fresh produce to cook at home. In an estimate we receive about 150-200 pounds of fresh produce from Urban Roots on a weekly basis. Urban Roots has been supporting CLUES Canasta Familiar with fresh produce for the past two years along with their collaboration with CLUES Jardín Comunitario. Thank you for the wonderful partnership."
-Janelle Calvo, CLUES Food Access Supervisor
"Our relationship with Urban Roots has shown me the power and joy of collaboration; how we can all achieve more, share the lessons we've learned along the way, and enjoy the work we do when we work together."
-Chris Waters, CLUES Community Garden & Engagement Coordinator
CLUES will be purchasing Urban Roots CSA shares for their participants in 2023.
Community Supported Agriculture (CSA) - Growing Wings Daycare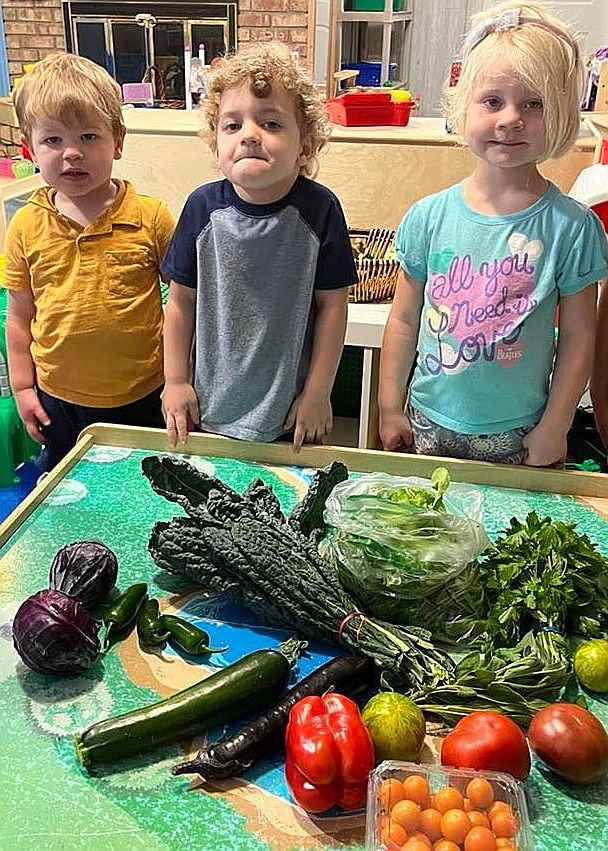 Children at Daycare with Produce from CSAEach week in the summer, Cyndi Cunningham, owner of Growing Wings Daycare, opens an Urban Roots CSA box with many pairs of little eyes watching. She pulls out each item in the box to explore with the children what it is and, importantly, how it tastes!
"The kids are excited to see what we get each week, and pulling the produce from the box like it's a gift really encourages them to try everything!"
-Cyndi Cunningham, owner, Growing Wings Daycare


How do we get around?
Our produce is grown on 1.5 acres of urban farmland distributed across six sites on the East Side of St. Paul. Our produce is then washed and packaged in a separate building. With so many sites, 23 Market Garden summer interns, and two other programs, we have significant transportation needs.
We currently use three vans to transport both equipment and youth interns to their work shifts. Two of these vans are in desperate need of replacement.
We have already raised $33,000 of our $45,000 goal for a new-to-us van (such as this one). We need to raise at least $10,000 more by November 17, even better if we can raise the entire $12,000 that remains!
Can you help us keep our veggies (and so much more) moving?
Thank you!