Northside Park Sartell Outdoor AED Cabinet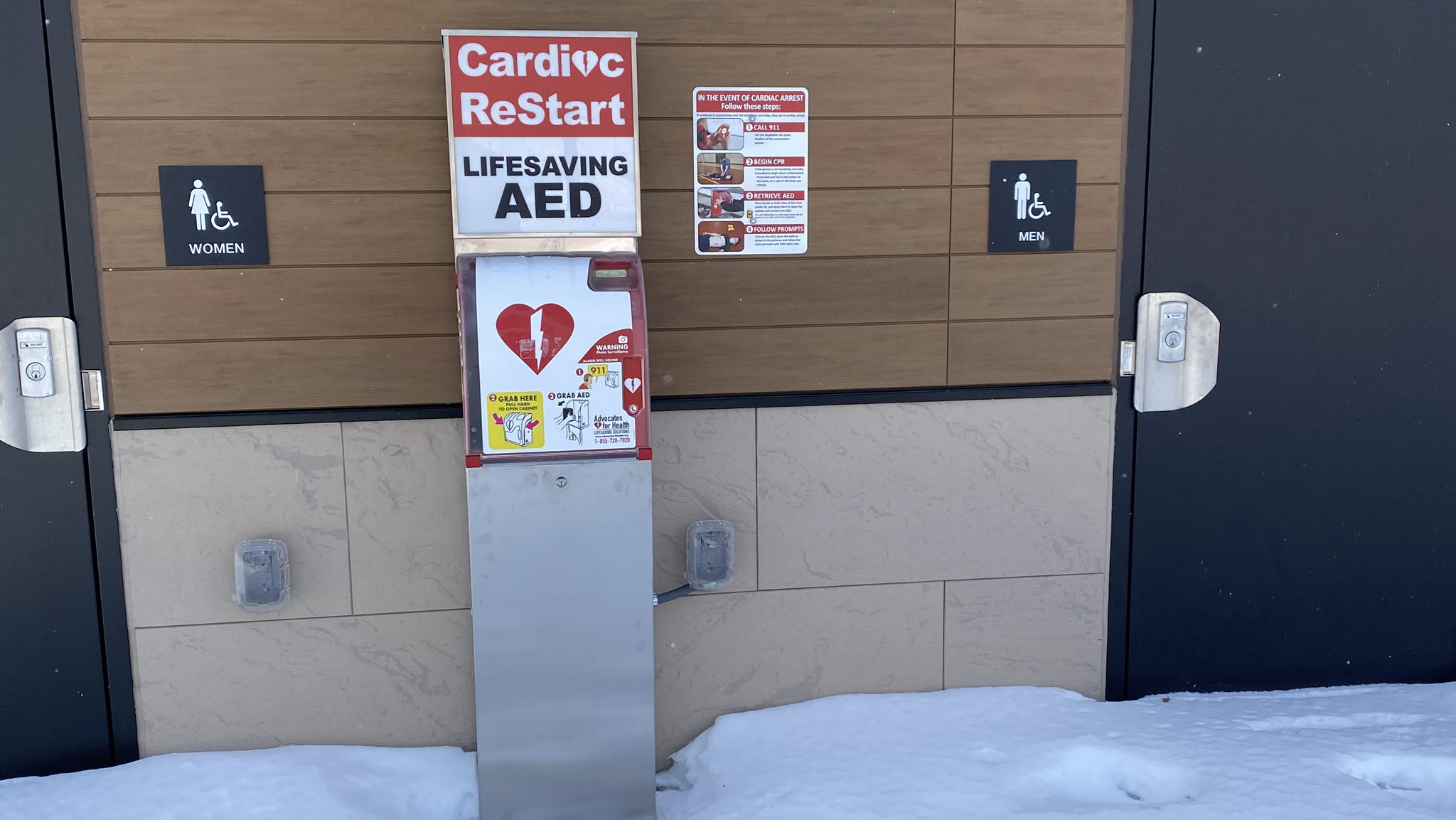 Help fund an Outdoor AED Smart Monitored Cabinet (available 24/7) at Northside Park in Sartell.
$0
raised by 0 people
$10,400 goal
An AED (Automated Electronic Defibrillator) used within 4-6 minutes can turn a survival rate to 75% during Sudden Cardiac Arrest (SCA).
Heart attack, drowing, electrocution and drug overdose all can result in your heart stopping.
Action and Access anytime the heart stops can Save Lives. We encourage the public to know where the closest AED is location and to take action during a Sudden Cardiac Type Event.
Thanks to the generous support of Coborn's Operation Round Up, a portion of funds raised were used to install an Outdoor AED Cabinet. The cabinet stores an AED in a temperature controlled cabinet that is monitored 24/7.
We encourage you to make a donation online, or send a check to Advocates For Health at 4067 Pine Point Road Sartell MN 56377.