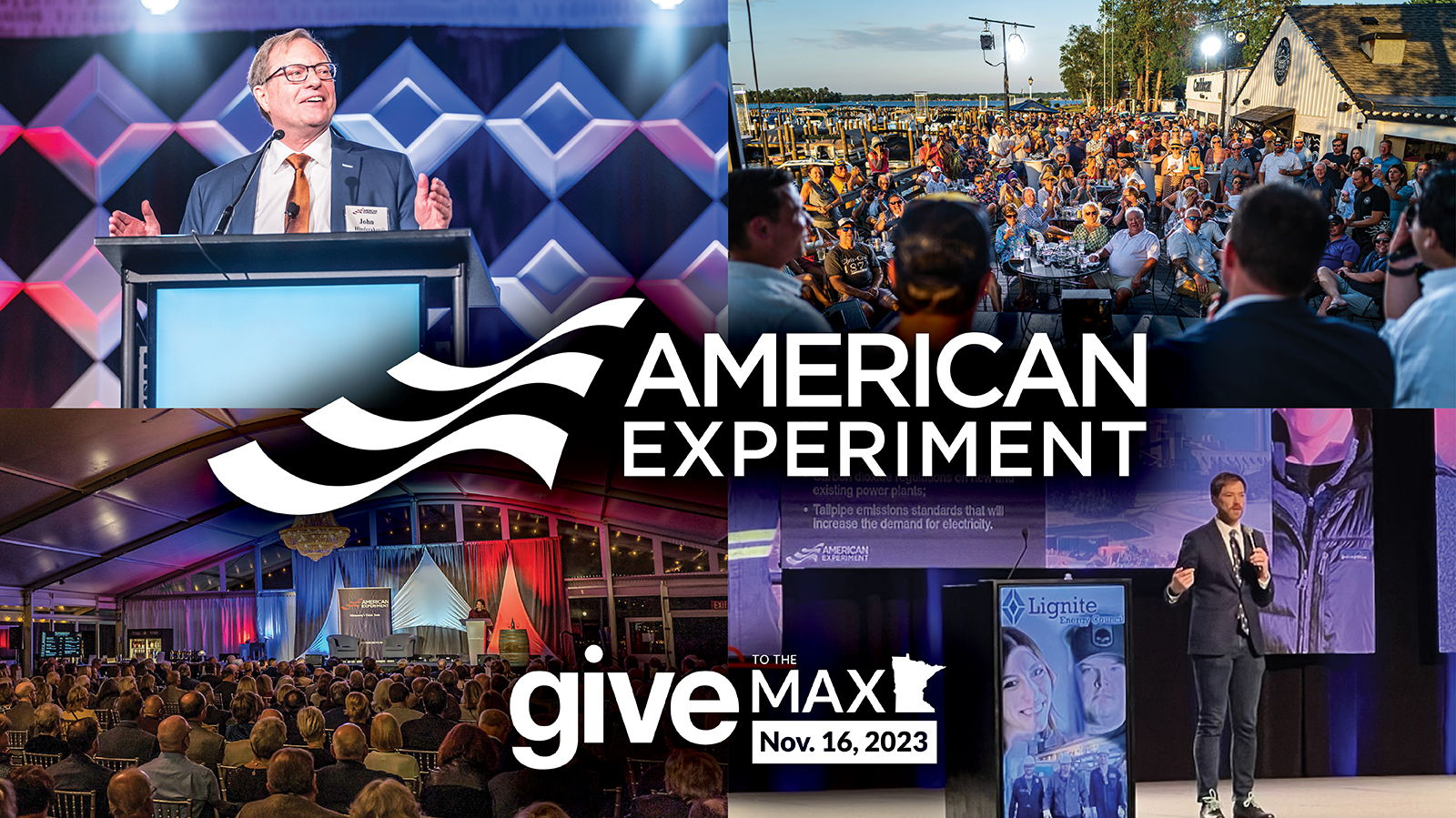 American Experiment is matching gifts for Give to the Max Day! Help me reach my goal of $500.
$150
raised by 2 people
$500 goal
As a staff member at Center of the American Experiment, I am passionate about what we do. This Give to the Max Day, I hope you'll consider supporting our work to make Minnesota a freer, and more prosperous, state.
Thanks to our generous supporters, donations made today will be matched up to $60,000. That means today only your donation will have DOUBLE the impact. 
To learn more about what we do, read our mission statement here.
Thank you for helping us make Minnesota a better place to live for all!