Nourishing our Community for 25 years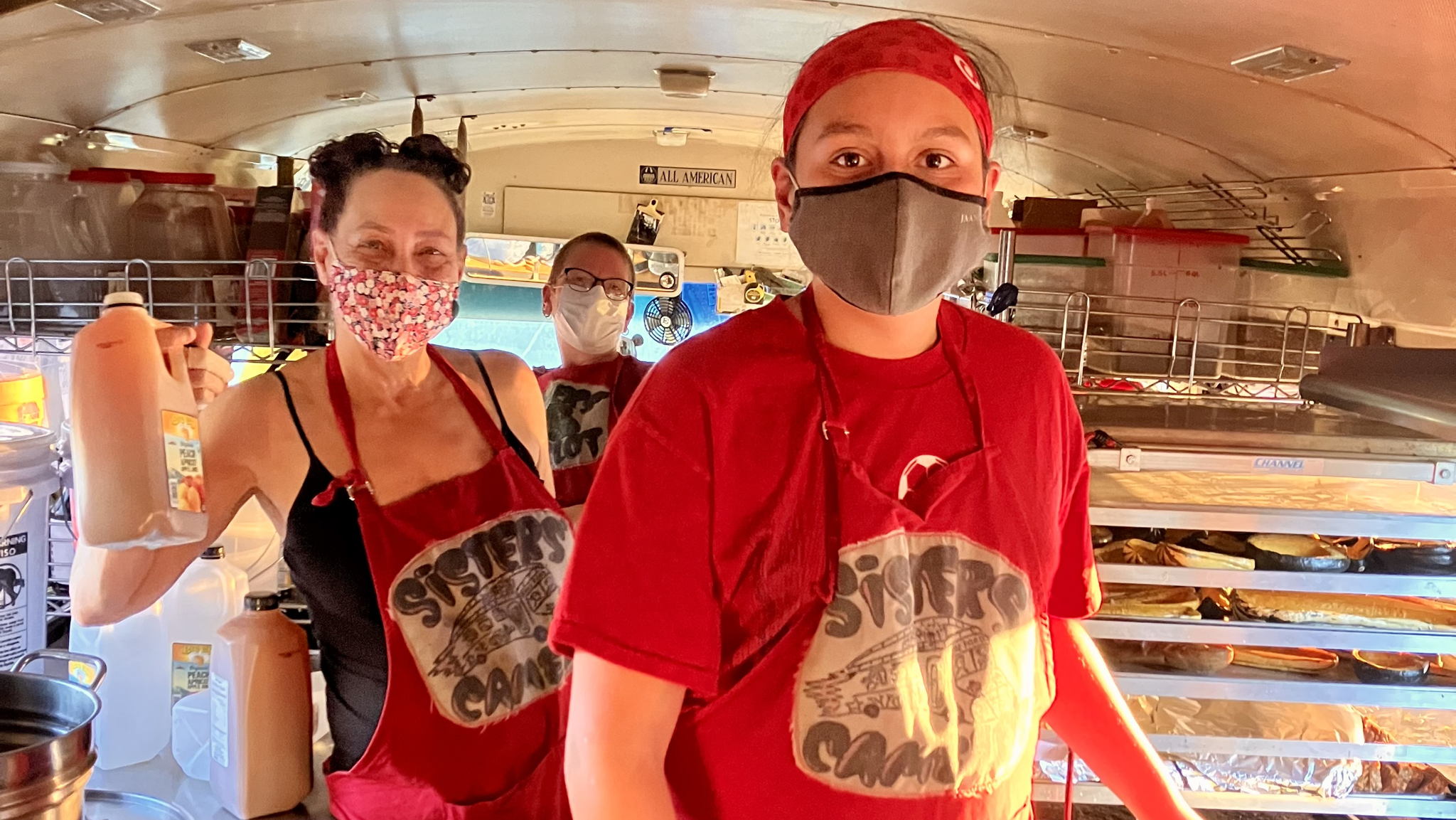 Help Sisters' Camelot continue nourishing our community with free organic groceries and meals.
$35
raised by 3 people
$5,000 goal
ALMOST HALFWAY THERE!
Update posted 10 months ago
For some reason, donations are not showing up on our dashboard above, but we are almost halfway to our goal! Help us reach it by the end of Give to the Max!
We just celebrated 25 years of nourishing our community! Help us continue this work for many years to come.
Mission statement: Sisters' Camelot is a collectively-run nonprofit founded in 1997 that is focused on food justice, waste reduction, sustainable living, community building, and youth education. We rescue food that would otherwise be wasted and share free organic groceries and free organic meals with our community.
Sisters' Camelot serves our community through two primary programs. One is that we distribute 6,000-8,000 pounds per week of organic groceries in the Twin Cities. We vary distribution locations to serve people where they are, particularly in food deserts. During the pandemic, we have been working with volunteer bike couriers and drivers to deliver free groceries to those who are at higher risk of going out, such as the elderly and immunocompromised. We also supply bulk food to a number of nonprofit community kitchens cooking meals for the unhoused, the elderly, and others who are experiencing greater need during the pandemic, as well as food shelves. 
 Secondly, we serve free healthy prepared food from a vintage bus that has been converted to a licensed commercial kitchen. Our kitchen bus allows us to feed people and to nourish the relationships that come through preparing and eating food together. We believe that access to fresh, healthy food is a human right and not only reserved for those who have housing and financial security, so we are happy to be able to cook for our unhoused neighbors as well as visitors to George Floyd Square and other community gatherings. 
 The food we distribute and cook is rescued from the waste stream. Any produce that is too damaged to use is delivered to be composted in local community gardens, and we recycle the pallets and cardboard used to package the food. Thus our programs both prevent massive amounts of food waste and provide healthy, nutritious food for people in our community who might not otherwise be able to obtain it.
Instagram