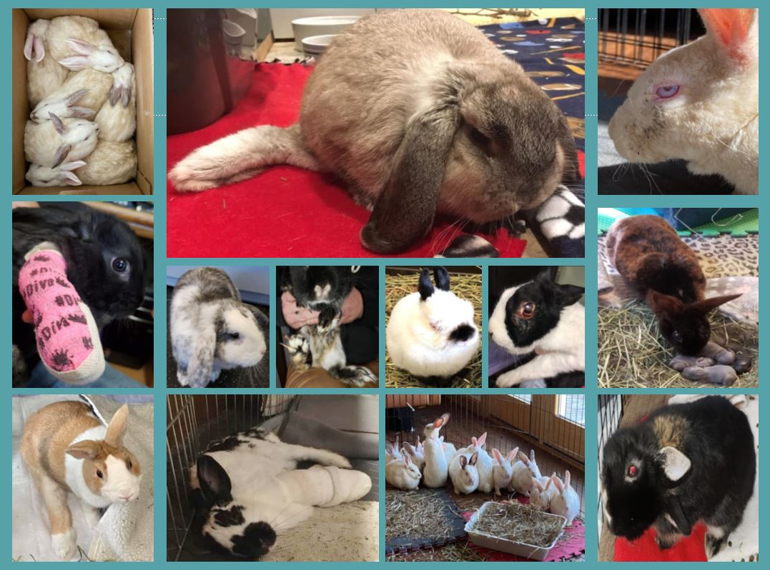 Help Rabbit Rescue of MN to save neglected, abandoned, and dumped bunnies!
$1,385
raised by 6 people
$5,000 goal
Rabbit Rescue of MN (RRMN) is a 501(c)3 non-profit organization. Our mission is somewhat different than that of many other rescues; we take in sick, abused, neglected, abandoned, and unwanted domestic rabbits. We also take in rabbits from the public community that are no longer wanted.
We fundraise in order to get proper vetting for our bunnies. This includes spays/neuters, wellness checks, microchipping, dental procedures, etc. We then focus on rehabilitation/socialization to prepare our rabbits for their forever homes.
We are 100% volunteer-based and have no paid staff. All of our rescue rabbits are cared for in private foster homes where they are properly housed and receive love and socialization. We do not advocate housing rabbits in pet stores of any kind.
Prior to adoption, we screen our applicants thoroughly to ensure our bunnies are placed in appropriate homes that are a good fit for everyone (and everybun!). We conduct a background check, Vet check of other animals in the home, require Landlord approval if an applicant is a renter, as well as visit of the applicant's home. We always put the bunny(ies)'s needs first to ensure they will be properly housed in a well ventilated, well lit space with enough room to run. Included in our mission is education about proper housing, diet, medical care, grooming needs, etc. for bunny owners.
We pride ourselves on informing the public that domestic rabbits are considered to be "exotic" pets, must be part of the family, and require very specific care due to their histories.