Alano Minneapolis #GiveAtHomeMN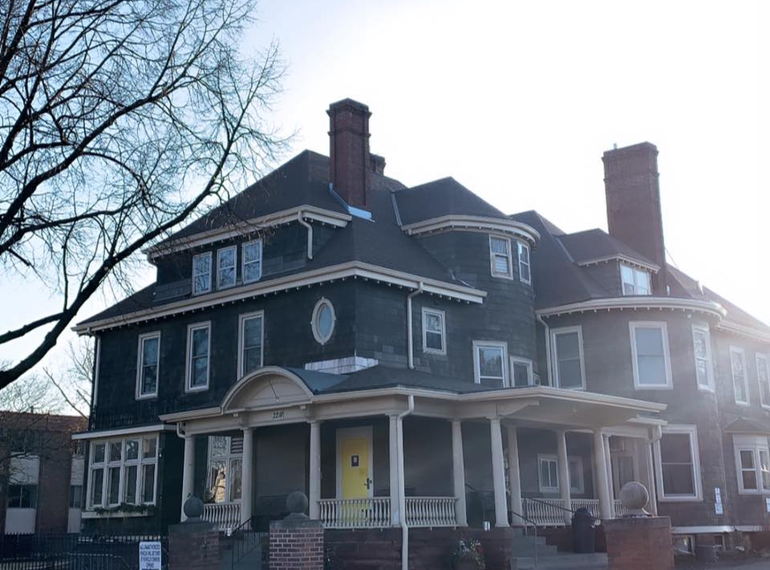 Your donation directly supports the restoration of 2218, a beloved focal point of recovery for all.
$2,190
raised by 37 people
$10,000 goal
2218's Repair Needs
Update posted 3 years ago
Because the building is zoned as historical, repairs are more expensive and must meet more stringent requirements. Many windows urgently need replacing. Winters are cold in Minnesota. The wind blows right through several of our rotting windows making our heat bill more expensive. The original siding on this 1887 mansion is also rotting. At this time, it is recommended we replace the siding on at least two of the three major walls. Many of the cedar shake shingles will require custom bending.
The two sets of front doors (exterior an interior) also require replacement according to historical specifications and are estimated to cost $18,000 per set.
Hope. When many people walk through our doors for the first time, they feel like they have lost ALL hope. The Alano Society of Minneapolis, fondly known as 2218, helps rebuild hope--without which we have nothing to hang onto. Addicts, alcoholics, and affected family members have found a way out of despair through unity and service at 2218 for over 70 years. Working the 12 Step model of AA, lives are rebuilt and saved.
2218 stands on the front lines of the Epidemic of addiction--a battle that began long before March, a battle that surpasses "Social Distance Orders," a battle which has no permanent reprieve. We too feel the crushing financial consequences of this pandemic, losing support from all revenue generating activities and the cancelling of some squads. Our members contribute what they can to support the program, however, member contributions and room rentals only cover on average 2/3 of our monthly operating costs. Each month is a struggle to keep the lights on, without even considering the many renovations needed for a house this age and size (see Updates for repair need details.)
Yes, our meeting spaces and doors remain open, but so are the liquor stores. It CANNOT be pandemic versus epidemic. These lives are essential, too. Recovery is essential.
Your donation of $50 directly supports the maintenance and restoration of the world's longest continuously running AA club, a sandy shore for those overwhelmed by the ocean of addiction. AA founders Bill W. and Dr. Bob spoke here as well as Al-Anon co-founder Lois W.


History was made here. Recovery lives here.
Established in 1942, this was the first AA club in the upper Midwest and in fact, is the origin of many many other AA clubs and treatment centers. The years have taken a toll on our building and it is now in need of urgent repairs outside of our meager daily operating budget. To remain open and help those still in need as the need increases, as well as to preserve the history of recovery in the upper Midwest, we humbly seek help from outside our community. We thank you for supporting recovery and The Alano Society of Minneapolis through any and all donations. One day at a time.
Instagram