Kristen's Fundraiser for Wi Yone Plastik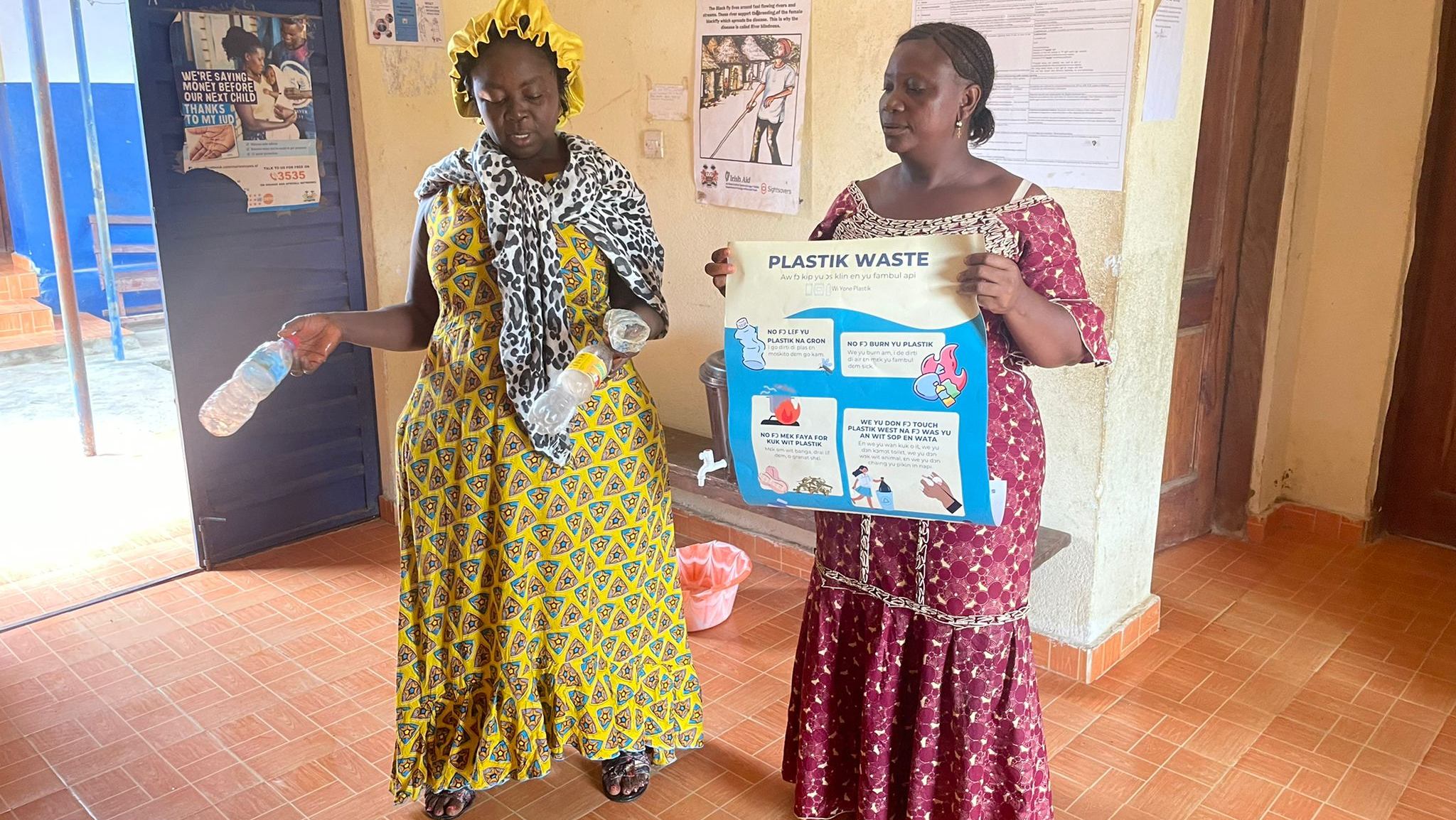 This project's mission is to catalyze gender equity & improve health outcomes in rural Sierra Leone
$395
raised by 8 people
$350 goal
Four years ago, I served as a Peace Corps Health Volunteer in a village called Semabu. Semabu is located in one of the most rural regions of Sierra Leone, Bonthe District. There is no electricity, running water, or paved roads for at least 50 miles. Because of the infrastructure limitations, Semabu and other Bonthe District communities are often incredibly poor. As a result, they suffer from worse health outcomes, specifically for women and children. As a Peace Corps volunteer, I focused heavily on health education for women and children in the village. One of the key topics discussed was water, sanitation, and hygiene (or WASH, for short). One of my friends from my Peace Corps service has recently returned to Sierra Leone to launch a WASH focus project in Bonthe District.
The project, Wi Yone Plastik, empowers Sierra Leonean women to transform their relationship with plastic by engaging them in programs to transform waste into valuable building materials. Plastic waste affects everyone worldwide, but in rural and resource-scarce areas, plastic waste can pose an even worse risk to human health. In most parts of Sierra Leone, there is no existing waste management infrastructure. Waste is littered in ditches or burned in backyards. Trash buildup can attract insects and diseases, including malaria-carrying mosquitoes. But burning waste, especially plastic, can release toxic pollutants. People breathing these in see higher rates of respiratory illness, immune issues, and cancers. In rural Sierra Leone, women are typically the ones burning this waste as a part of their household chores and experiencing these negative consequences. To reduce the risk posed by this waste, Wi Yone Plastik transforms the plastic collected using a low-cost method and locally available equipment with proven success in Sierra Leone's urban centers. This process yields upcycled bricks, pavers, tiles, and other pre-cast construction materials that can be sold for a profit.
Wi Yone Plastik currently employs three women in Semabu who collect plastic waste, prepare it for upcycling, and educate their neighbors about sanitation and hygiene. A donation this Giving Tuesday could help sustain the important work they are doing in this village! A gift of just $5 can help us purchase necessary health education learning materials. $50 will pay one of these women's stipends for an entire month, ensuring the removal of at least 100 lbs of waste from her community.