We give Pakistani Christian families the tools to come out of modern-day slavery and know their true identity in Jesus.
3% POPULATION OF CHRISTIANS IN PAKISTAN
Of the 197 million people living in Pakistan, only 3% are Christians. The Christians live together in small communities and are heavily persecuted by their Muslim neighbors.
700+ ESTIMATED NUMBER OF CHRISTIAN GIRLS & YOUNG WOMEN ABDUCTED EACH YEAR
Christian girls and women are especially persecuted in Pakistan. They are abducted, raped, forced into marriages with Muslim men and/or pressured into public, forced conversions to Islam.
250,000+ CHILDREN BONDED IN BRICK FACTORIES IN PUNJAB, PAKISTAN
While it's difficult to know how many children work in brick factories today, ILO estimated in 2001 that 500,000 men, women & children worked in brick factories in the Punjab region… as much as half were children. We expect this number to be higher now.
These workers are "predominately Christian."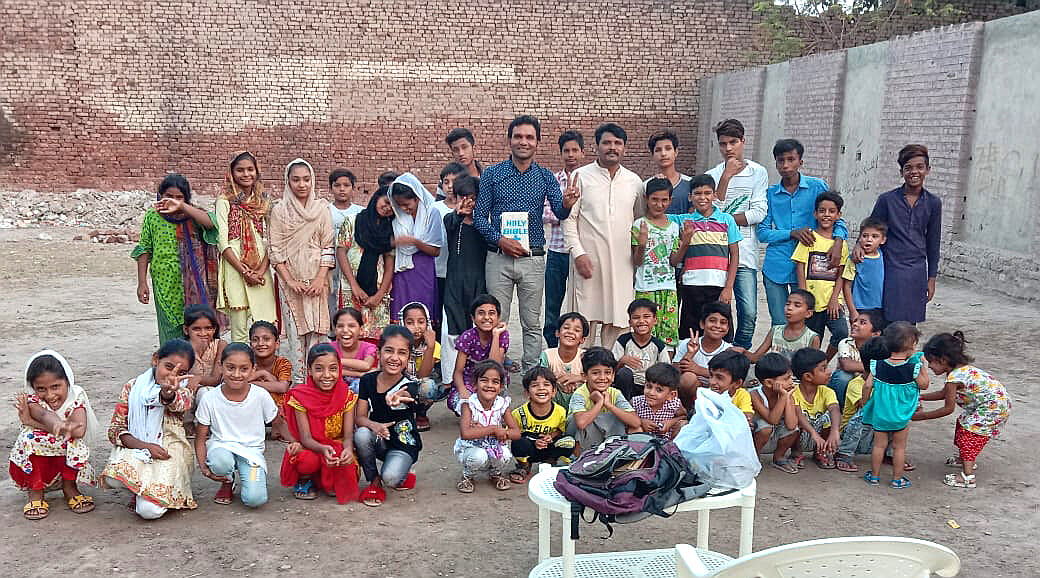 ---
At SMI, everything we offer is designed to educate, train and liberate. The core of what we do is making disciples who make disciples by first meeting their needs and then teaching them how to sustain these practices.
CHILD EDUCATION
We have volunteers that come to the children's homes, provide them with a meal and teach them after they've finished their workday. Children ages 5-10 years are taught primary school classes such as the English language, Mathematics, Urdu and Christian & Biblical studies.
ADULT EDUCATION
Adults have the opportunity to receive a meal + financial management training, job skills training and Christian discipleship through our volunteers visiting their homes in the brick factories.
JOB SKILLS & BUSINESS TRAINING
Women aged 15 and older are taught job skills within their local communities so that they can safely work from home and start their own businesses. These skills include sewing, beauty and business management.