Joyful. Faithful. Successful.
Thank you for visiting the Holy Cross Catholic School Give to the Max page!
We teach our students that service to others and the giving of our time, talent, and treasure is a foundation of our faith. The nature of Give to the Max Day is taught and modeled every day at Holy Cross.
In our school, learning is both an open conversation between faith and reason, and a commitment to each, because we believe that the search for knowledge and truth is also the search for God. At Holy Cross, learning itself is an act of faith, a version of prayer, and a form of praise. The results speak for themselves. Our students are joyful, faithful, and successful.
This year we focus our fundraising efforts on our long-standing tradition of welcoming any child whose family seeks the gift of a quality Catholic education regardless of their financial circumstances.
Every gift makes a difference and a gift made today will impact the life
of a Holy Cross student tomorrow.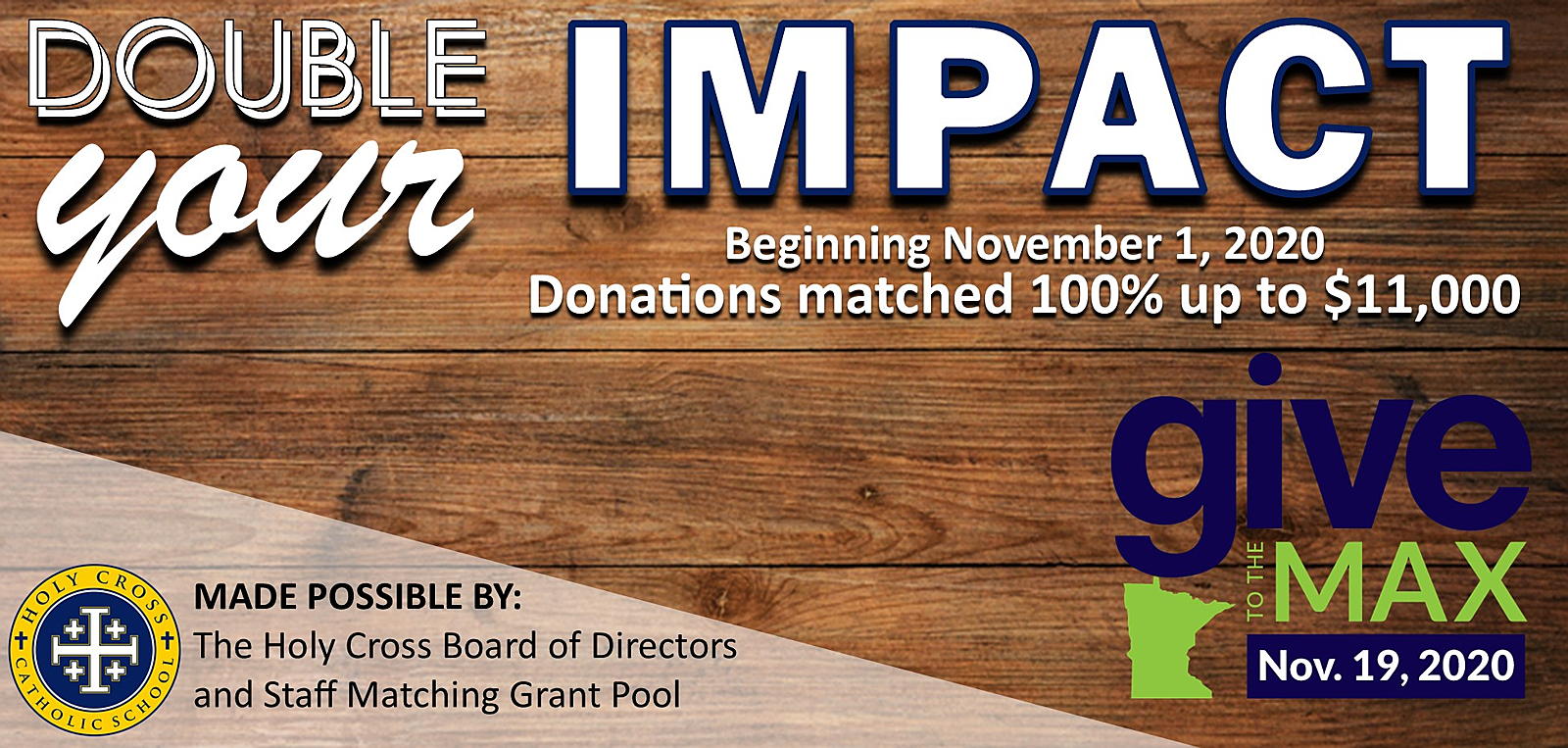 Corporate Matching Grants
Many employers offer matching grants, so if your company is willing to provide a Corporate Matching Grant, please complete and submit the Holy Cross Corporate Matching Grant Form.