RAISING MONEY. RAISING HOPE.
The mission of Faith's Lodge is to support parents and families coping with the death or medically complex condition of a child in a peaceful environment to reflect on the past, renew strength for the present, and build hope for the future.
Faith's Lodge has seen thousands of parents walk through our doors seeking support in coping with life's greatest challenges and tragedies. This year has proven that with great hardships also comes resiliency. Being witness to that resilience year after year prepared us for our own hardships. From the rebuilding of space lost to a plumbing failure late last year, to the massive economic hardship of the COVID-19 pandemic, we are still here. We are serving guests and – thanks to support from donors like YOU – we aren't going anywhere.
We believe that hope heals, and you can help us make that happen. By donating, you're providing families coping with the death or medically complex condition of a child with a place of peace and healing. Your gift allows us to continue our services to families at an affordable rate and provide scholarships to families that could not otherwise afford to come to Faith's Lodge. None of it is possible with your generous support.
About Faith's Lodge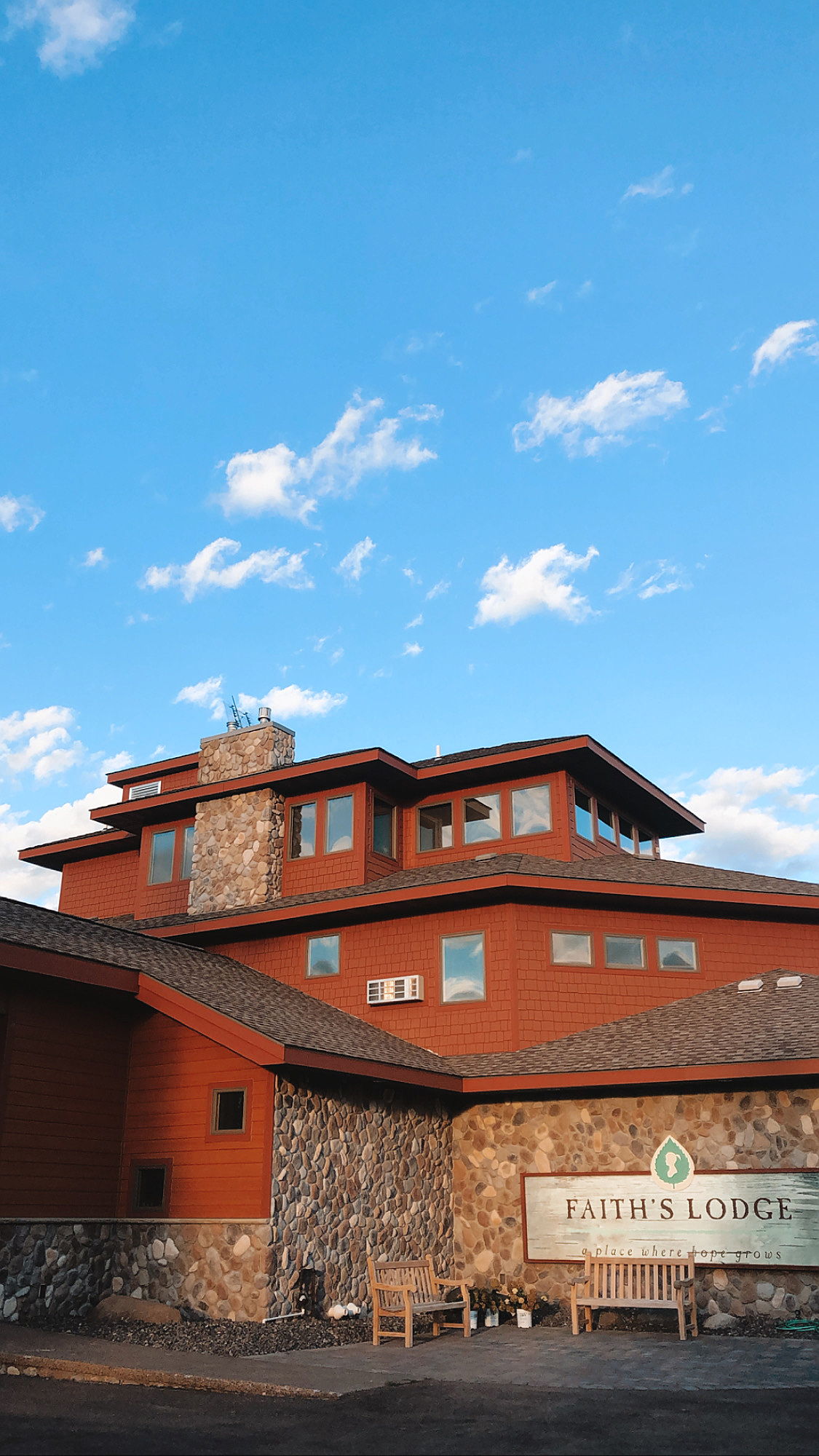 Founded by a bereaved Twin Cities couple in remembrance of their daughter Faith, Faith's Lodge has brought together over 9,500 people from 40 states and 4 countries to its tranquil north woods setting.
The Lodge provides the opportunity to draw strength from others who have had similar experiences, or to simply retreat for a while and absorb the healing grace of nature.
We can't cure illness nor can we bring back loved ones, but by giving parents and families support through our programming and the opportunity to connect with others who understand what they're going through, Faith's Lodge can provide a path to hope and healing.
To learn more about Faith's Lodge and our COVID-19 response, visit our website.