ETI is TOP-RATED! A distinction given to just 1% of 1.5 million nonprofits. Make your donation count!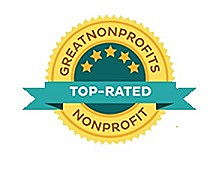 Educate Tanzania Inc (ETI)
MISSION: ETI partners with developing communities in Tanzania to promote and sustain economic and social prosperity through education and business. The time to lift up an entire community is now!
Help ETI reach its $194,000 goal to establish a pineapple juice processing plant at the Rural Opportunity Center (ROC) in Karagwe. An anonymous donor will match up to $5,000 starting May 1st through May 11th. Help ETI create a place where the people of Karagwe can bring their tasty raw pineapple from their small farm plots to be processed into delicious juice, packaged smartly and sold to viable markets. We are promoting entrepreneurial ways for Tanzanians to make money from what they know: Agriculture. ROCs are extensions of the programs in ETI's first project - the amazing success of establishing Karagwe University College (KARUCO) as an agri-business training and entrepreneurship hub. Donate today and help ETI build! Be part of the story.


ETI's first project was to build Karagwe University College (KARUCO) which opened in 2018. Now students are learning entrepreneurial methods of agri-business. They hope to build their businesses at the ROC - beginning with Pineapple Juice Processing. Help them today by donating to ETI
In just eight years, over 1,000 friends of ETI have provided over 2.6 million dollars in grants, cash and in-kind expertise to help bring water, nutrition, health and education to Tanzania. Of the more than 1.5 million nonprofit organizations registered in the United States, just 1% make the "Top-Rated" list. Educate Tanzania is "Top-Rated". C'mon! Be part of this amazing success story!
Visit our website: http://educatetanzania.org
Be part of the story.