Your gift supports citizen-designed solutions to today's toughest challenges.
At the Center for New Democratic Processes, we envision a world where individuals can once again engage with…
One another
Their communities
Public & private institutions
Government & elected officials
… to shape the decisions that affect their lives.
We strongly believe in the power of "everyday people" to restore democracy. That's why we give individuals the knowledge, resources, and time they need to create innovative solutions to today's biggest challenges.
Here's a look at our impact this year:
Through our Rural Dialogues program, we're engaging rural communities to develop solutions to climate change, extreme weather, and changing local energy infrastructure. This year, we conducted the Redwood County Dialogue. The county has some of the highest wind energy potential in the country, but many people are unsure of how wind development would impact their community and ways of life. We convened 18 community members for 2.5 days to learn more, and hear their questions, concerns, and hopes. Their ideas were shared with the County Commissioners and will help guide the future of local wind development!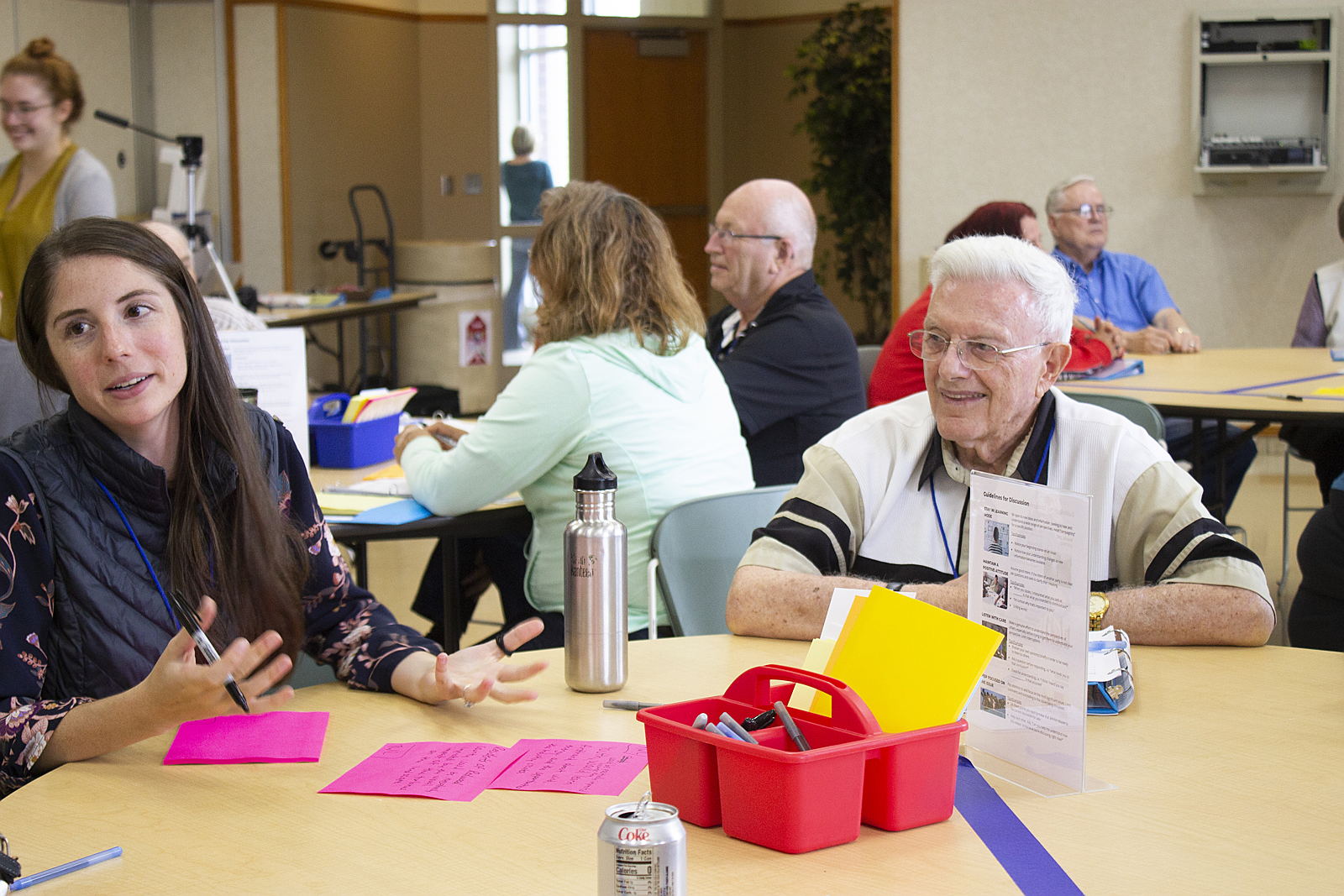 In Ohio, we're restoring public trust in the media with our Your Voice Ohio newsroom collaborative. Over 215 reporters have joined the initiative, representing over 50 newsrooms. With our support, they've written dozens of solutions-oriented stories, informed by community meetings with 1300+ "everyday" people across the state.


We're promoting new opportunities for patient participation in clinical settings and in developing policy for healthcare providers and governments. Healthcare patients are often excluded from the design of healthcare services, policy, and research, despite bearing the burden of inadequate or poorly-designed healthcare. We're working on patient-centered projects like Clearing the Error, which uses new ways of patient participation to reduce diagnostic error.


We strive to make public institutions more responsive to citizens. Our Minnesota Community Assembly project asked citizens to re-imagine their local government. Participants learned about how their local government operates, considered advantages and disadvantages to different systems, identified values that represented good local government, and used these values to create recommendations for their local government.
We look forward to continuing our work and designing the future of democracy in 2020 - and we couldn't do it without your support and generosity!
Learn more at https://cndp.us.