ANIMAL ARK
Minnesota's Largest No-Kill Shelter Since 1977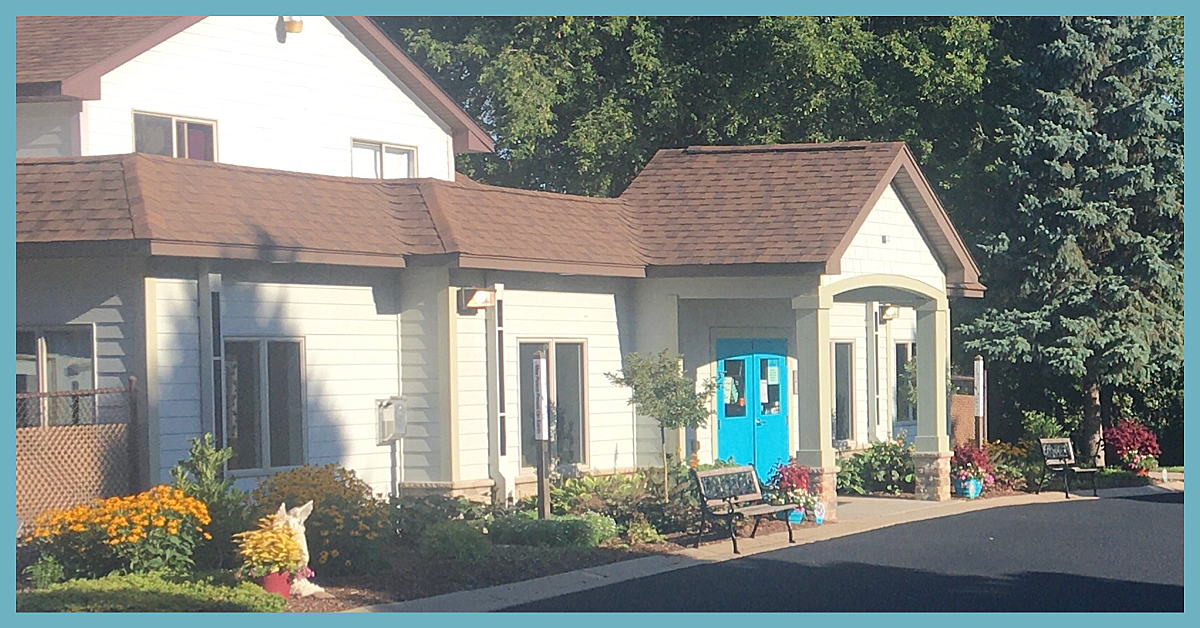 Why Support Animal Ark?
Supporting us, supports our No-Kill Mission & Message.
Your Support helps us raise the bar and set a new standard for how we as a nation treat our animals.
It allows us to create a new and better world for them, which also creates a kinder, gentler and better world for us and future generations.
Our Mission is Simple:
Rescue, Rehabilitate, Rehome
Our Message is Simple:
All Animals Deserve a Loving Home


What Does That Mean When Put Into Practice?
We take in animals based on need - not quick turnover.
We make a lifetime commitment to all our animals.
Profit is never a consideration - we have no bottom line.
We believe every animal deserves a real chance at life, including those that have been deemed unadoptable.
We provide everything to give our animals that real chance at life - Time, Medical care, Food, Training & Love.
We never give into Financial pressures - we never consider transferring difficult cases out to other organizations.
We only consider euthanizing when incurable suffering is involved.
We never give up. Never!
In many cases the animals that present to us with medical and behavioral issues have endured unimaginable abuse, neglect and finally abandonment.
Their issues have been created by people; owners that couldn't or wouldn't give them a safe, caring & loving home.
We believe that as a community, as a society we share in the responsibility to alleviate their suffering now, by creating an environment that allows the animal to heal and learn to trust again.
We believe animals are not disposable and not a commodity. Yes, it takes a lot! A lot of passion, commitment, time and resources.
Meet Micah

Like many animals that come to Animal Ark, Micah suffered from numerous ailments upon arrival. Funds donated via Give to the Max Day ensured we had resources on hand to provide veterinary care to this unfortunate kitten. Now, as you can see, Micah is recovered. Our staff and volunteers will vouch that he's got a great appetite, for both food and affection. Your support made Micah's recovery possible!







Meet Gomer
Gomer was an Animal Ark success story, landing in a loving, forever home. Unfortunately, COVID-19 in his household necessitated returning to Animal Ark. That's what sets us apart from other rescues. While we strive to ensure animals find a forever home, we understand that things happen. We never want an Animal Ark pet left on the streets, so when circumstances demand it, we accept the animal back into our care. Your contributions ensure we have the facilities, staff and provisions required to care for "boomerang" pets like Gomer. Gomer is available for adoption, by the way. If you want a well-behaved, affectionate canine companion at your side during winter lockdown, Gomer might be just the addition your household needs!
Accomplish Our No-Kill Mission

We have put together a State-Of-The-Art team and programs.
All our team members are passionate and devoted to making our No-Kill Mission & Message a reality.
All our programs are designed to improve the life of all animals in need regardless of place of origin, physical conditions, appearance or age.




Our Current Programs
To learn more about any of our programs just click on them below.
Fundraising Goal
Our goal is to maintain a $50,000 Special Need Fund
This would allow us to take on special needs animals, without the concern of current financial ability and the necessity to hold individual fundraisers for each animal.
Special needs includes all animals that require immediate medical intervention, professional socialization and behavioral training.
The average annual cost of care for a healthy animal is $600. Here at Animal Ark we place no cap on the resources available to a special needs animal.
We at Animal Ark are honored to have the opportunity to find Responsible Loving Forever Homes for every animal we have the privilege of serving.
Please support our No-Kill Mission & Message by Donating Today! We can not do this without You!
Contact Information:
Animal Ark 2600 Industrial Court, Hastings, MN 55033
651-772-8983












-