OPERATION HOLIDAY BASKET 2022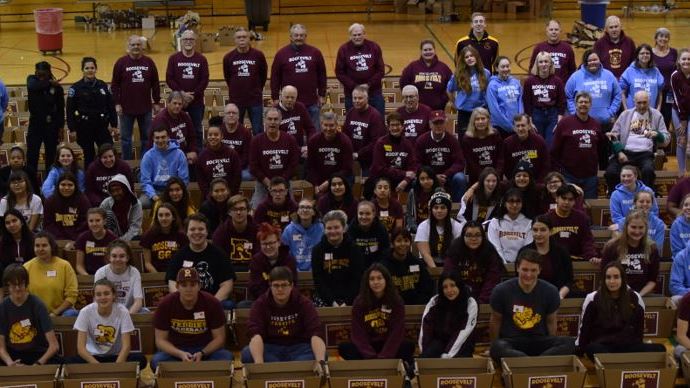 TEDDIES FEEDING FAMILIES OVER THE HOLIDAYS.
$2,965
raised by 39 people
$5,000 goal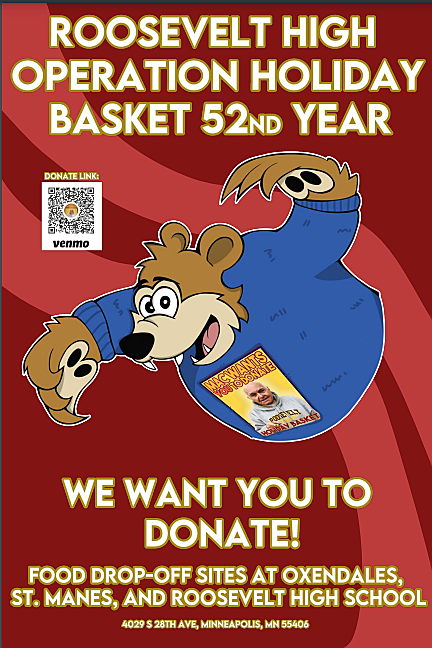 Ho Ho Ho and Toot Toot Toot !!!!!!!!!!!
We'll try our best to be just as enthusiastic as Freeman "Mac" McInroy, the teacher who started the tradition with his buddy Gary Lewis from the YMCA. His booming "Ho Ho Ho and Toot Toot Toot, Go Teddies Go" will ring in the ears of many when they simply hear the words, Holiday Basket.
Gary Lewis continues to be our biggest fundraiser and brings in a team of alumni volunteers to help pack the baskets along side our students.
This is the 52nd year of Holiday Basket. Roosevelt High School has fed over 14,000 families over the holidays!!
Last year 300 local families received a turkey, bag of potatoes and a box of non-perishable food items to make a holiday dinner. The baskets are delivered by our students and volunteers the Friday before break.
This year we have committed to feeding 300 families from Roosevelt and our feeder schools.
This is NOT a "Christmas" thing..this is a feeding our families thing! Let's get to work!
Ho Ho Ho and Toot Toot Toot, Go TEDDIES Go!!